Empowering Our AUC Students
The AUC Data Science Initiative designs and implements programming to support student development, skill enhancement, as well as funding and industry opportunities.

PFx: PreFreshman Experience 2022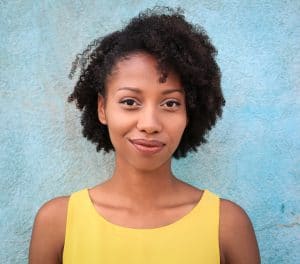 The PreFreshman Experience (PFx): "Keeping Communities Safe Through Data" – summer program offers incoming AUC students a chance to engage in data science before the start of their first year. Throughout the one-week program, students will explore applications of data science and learn about different career opportunities. 
About: Projects will focus on current real-world problems related to cybersecurity such as reducing crime, human exploitation, hacking or phishing scams, cyber theft, health information systems and devices, and personal data sharing. 

Seeking: Motivated students with a passion for inquiry, investigations, and technology.
Program Dates: July 18-22, 2022
Awards: Each participant, upon successful completion of the program will receive $250 stipend and a certification of participation.
APPLY TODAY: https://www.surveymonkey.com/r/PFxStudentApp
This program is sponsored by SAP
Student Data Science Symposium
Last year,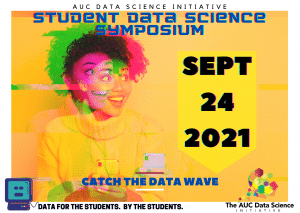 the AUC Data Science Initiative is hosted its inaugural Student Data Science Symposium for students who participated in AUC Data Science Initiative programs to share their data science work, including harnessing data science to address issues that face Black America.
This one day symposium will celebrate and highlight the data science work of AUC students and those that participated in AUC Data Science Initiative programs…along with keynotes, food, exciting networking activities, and prizes.
ARE YOU A STUDENT (or) DO YOU KNOW A STUDENT that has been a part of our PFx Summer Experience, Open Doors x Open Source, Data Science Club, Data Challenges, taken a data science course, or been involved with data science in any capacity… we have an exclusive and beneficial opportunity for you! 
Information for 2022 Student Data Science Symposium Coming Soon…

Data Science Club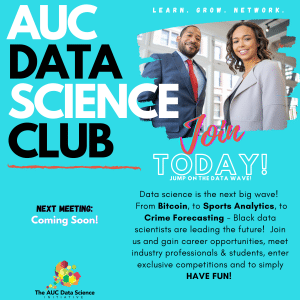 Do you want to know more about data analytics? Big data and big business? Join the AUC Data Science Club to participate in projects, hear from industry speakers, and meet others who are studying and working in data science.
We will provide a space for people to grow and feel accepted by a community for empowerment.
Data Challenges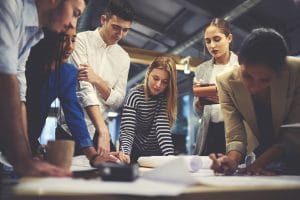 These
cutting-edge competitions for enthusiastic scientist students who want to showcase their analytical and technical skills. We offer participating students opportunities to work in teams to develop solutions for problems utilizing big data.  Earn MONEY & DEVELOP SKILLS!

Stay Tuned to learn about upcoming challenges!
Travel and Training
The Travel and Training Support Program aims to increase the participation and engagement of AUC students, faculty, and staff in data science. Support for virtual conferences may be included. Click below for more information.
"Data analytics has become the vital skill for business students in today's environment. Recruiters emphasize it constantly and we are hearing from our alumni and interns returning from the summer that they need to strengthen these skills. It does not matter which area of business you plan to enter; you need to know how to understand and analyze data."
— Dr. Keith Hollingsworth, Department of Business Administration, Morehouse College