SUMMER UNDERGRADUATE RESEARCH



NSF-Funded REU Program: Application of Data Science to Chemistry
NSF REU Site: Application of Data Science to Chemistry
[Atlanta, GA]  May 20, 2024 until  July 19, 2024

Are you interested in any of the following areas?
Synthesis and design of crystalline porous materials, covalent organic frameworks, and their derived composites for energy and environmental applications.
Synthesis, design, and characterization of 2D materials with unique ferroelectric and ferromagnetic properties.
Design and synthesis of 100% bio-based biodegradable composites that can compete with non-sustainable petroleum-based composites based on performance and cost.
Molecular modeling of organic semiconductors for applications in new generation opto-electronic devices such as organic solar cells and organic light-emitting diodes.
Application of data science and machine learning to address materials and materials-related phenomena.
Chemistry majors and other STEM (Science, Technology, Engineering and Math) majors interested in the interface between materials chemistry and data science are encouraged to apply to participate in a 9-week undergraduate research program hosted by Clark Atlanta University and Atlanta University Center Data Science Initiative. Participants will gain broad perspectives by participating in a dynamic research environment while working with a faculty mentor at one of the five research groups consisting of one chemistry and one data science faculty member. The program also includes several professional development activities, REU seminars with faculty and research scientists, and an end-of-program symposium.
Participants will receive a stipend of $5,400 for the 9-week program, a travel allowance, and housing on the Clark Atlanta University campus. In addition to this, the HarvardX's Data Science certificate and GRE preparation costs for participating students will be covered under the program. Participants must be U.S citizens or permanent residents of the U.S. and currently enrolled in an undergraduate degree program at a U.S. college or university (be rising sophomores – seniors).
RESEARCH AREAS
Download our Sample Research Projects
Intent to apply: Click the APPLY TODAY button below (or) for more information e-mail Dr. Seyhan Salman at ssalman@cau.edu with REU Summer 2024 in the subject line.
Application Deadline: March 1st, 2024
Questions? Contact Dr. Seyhan Salman at ssalman@cau.edu
Acknowledgement of Support and Disclaimer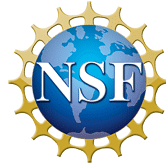 This material is based upon work supported by the National Science Foundation under Grant No. 2150206. Any opinions, findings, and conclusions or recommendations expressed in this material are those of the author(s) and do not necessarily reflect the views of the National Science Foundation.