ABOUT THE DATA SCIENCE INITIATIVE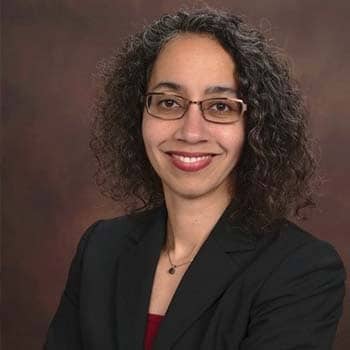 TALITHA WASHINGTON, PH.D.
DIRECTOR, 
DATA SCIENCE INITIATIVE
Dr. Talitha Washington is the inaugural director of the Atlanta University Center Consortium (AUCC) Data Science Initiative. This new initiative seeks to provide data-driven solutions to current and emerging societal problems, especially as it pertains to the African American community. Poised to bring new diverse perspectives to data science, Dr. Washington is a professor of Mathematics at Clark Atlanta University and is an affiliate faculty member at Morehouse College, Morehouse School of Medicine, and Spelman College. Dr. Washington is a former program director at the National Science Foundation (NSF) in the Convergence Accelerator. Previously, as a program director in the Division of Undergraduate Education, she was instrumental in building and establishing NSF's first Hispanic-Serving Institutions Program, which funded $40,000,000 in awards in FY19. Her research interests include the applications of differential equations to problems in biology and engineering, as well as the development of nonstandard finite difference schemes to numerically solve dynamical systems.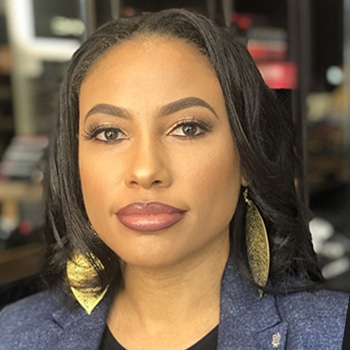 BETTINA GARDNER
ADMINISTRATIVE DIRECTOR, 
DATA SCIENCE INITIATIVE
Bettina Gardner has planned global activities and exchanges at the local, national and international level for over 15 years. She has worked as deputy director of international affairs for the City of Atlanta and also as a global business meeting manager organizing global exchange capstone courses for top universities around the world. She was a 2017-2018 Robert Bosch Foundation Fellow, where she organized the first ever People of African Descent Week at the European Parliament.
Councils
The AUC Data Science Initiative benefits from knowledge, talent, expertise, and input from various contributing councils:
Council of Presidents
The AUCC Council of Presidents provides support by promoting collaboration and coordination among the AUC member institutions and engaging in outreach to advance the AUC Data Science Initiatives. The Council of Presidents consists of four voting members from each of the AUC member institutions.
Council of Chief Academic Officers
The Council of Chief Academic Officers (CAOs) provides strategic advice and counsel to the director to ensure conformance with core academic rules and regulations. The Council of CAOs consists of five members, including one member from each of the four AUCC member institutions and one member from the Robert W. Woodruff Library of the AUC.
Data Science Faculty Council
The AUC Data Science Faculty Council advises and informs the AUC Data Science Initiative on projects involving academics, research, and scholastic achievement. It is comprised of diverse faculty and staff from Clark Atlanta University, Morehouse College, Morehouse School of Medicine, Spelman College, and the Robert W. Woodruff Library of the AUC.