Join Our Series
The AUC Data Science Seminar Series (AUC DS3) showcases exciting and important advancements in data science, with a focus on topics that impact Black America. The series includes local and nationally renowned professors and specialists presenting findings, stimulating thinking, and creating collaboration ideas for the AUC students and faculty.
The series will feature presentations with a purpose of deepening AUC community engagement with data science with two tracks: 
Research and Teaching (every 2nd Friday at 12:00 pm EST)
Community Engagement (every 4th Friday at 12:00 pm EST)
How Data Fights Cancer in the Black Community
– 12:00 pm ET, Friday, March 12, 2021
Panelists will include Dr. Dennis Dean.  By developing data analysis frameworks, creating and using advanced analytical methods, and collaborating to develop data-infrastructure, we can identify new multi-agent cancer treatments. Precision medicine holds the promise of individualizing medical treatment in part by incorporating an individual's genomic data within the treatment plan.
How do we ensure that large-scale data sets include the Black community?  What efforts need to be made to ensure that data-driven cancer treatments benefit us all? Dr. Dean will unravel national computational initiatives that advance large-scale genomic analysis and he aims to galvanize data science to bring treatment solutions to the Black community.
How to Build a Degree Program in Data Science
– 12:00 pm ET, Friday, March 26th, 2021
The seminar will share promising practices on building data science programs at both the undergraduate and graduate levels. Bowie State University developed new courses and an undergraduate certificate in data science and analytics. Fisk University established the first undergraduate data science program in the state of Tennessee. Morehouse School of Medicine will launch a Master of Science in Health Informatics in the fall of 2021. Panelists will share key considerations in the preparatory stages of program design, stakeholder engagement, course and curriculum structures, and how their program addresses a national need. 
Panelists include: 
Data and the Black Vote
– 12:00 pm ET, Friday, February 26, 2021
Panelists will include Robert Patillo, Executive Director at Rainbow PUSH Atlanta and Clark Atlanta University alum, Dr. Karen Saxe, Head of Governmental Relations at the American Mathematical Society; and Dr. Ron Wasserstein, Executive Director of the American Statistical Association.
The Black Revolution in Data Science
– 12:00 pm ET, Friday, February 12, 2021
As the inaugural director of the Atlanta University Center Data Science Initiative, Dr. Talitha Washington, is leading efforts to advance data science research and teaching across a consortium of four Historically Black Colleges and Universities (HBCUs): Clark Atlanta University, Morehouse College, Morehouse School of Medicine, and Spelman College. The initiative seeks to advance the creation of data-driven solutions to current and emerging societal problems, especially as it pertains to Black America.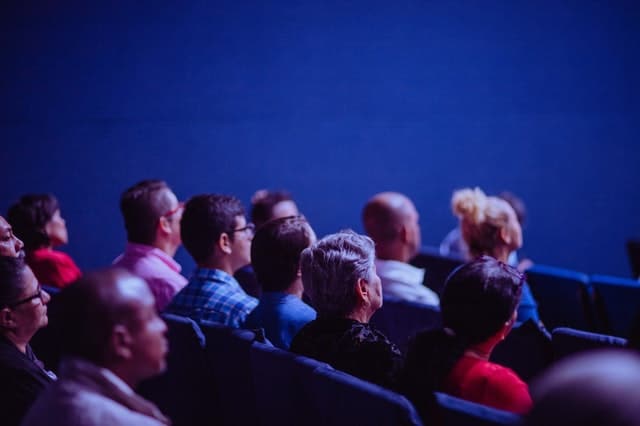 Preparing for Graduate Studies in Data Science
– 12:00 pm ET, Friday, January 22, 2021

Panelists include Dr. Tor Kwembe who will talk about Jackson State University's Computational and Data-Enabled Science and Engineering PhD program; Brianne Cortese who will talk about Columbia University's Data Science MS program; and Kevin Womack who will talk about his graduate school experiences, from Morehouse to Columbia.