O

PEN

D

OORS
x O

PEN

S

OURCE
Summer 2021 – Using Open Source Software Development to boost Black tech talent.
ODxOS: BRIDGING THE TECH GAP
The ODxOS program aims to diversify the computing workforce through skill enhancement, hands-on development experience, and networking opportunities for rising seniors and recent Black graduates.
APPLICATIONS ARE CURRENTLY CLOSED!  Please check back soon for updates.

KEY STATS
According to data compiled by Bloomberg News, among 8 of the largest U.S. tech companies, the portion of black workers in technical jobs rose to 3.1% in 2017 from 2.5% in 2014. Data from the U.S. government, released in 2016, reinforces the point:
Blacks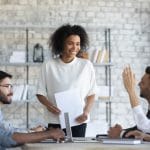 made up 7% of the U.S. high-tech workforce and just 3% of the total Silicon Valley workforce.
High-tech companies have aggressive diversity recruitment goals for entry-level software engineers. Still, the lack of job offers is usually tied to substandard performance on technical interviews.
We know the problems…BUT how do we solve them?

Corporate Engagement
Corporations interested in ODxOS participation?  Please return soon for updates on next years enrollment program.
OUR ANSWER
We spoke to our industry partners to develop a program that directly addressed areas of concern – along with providing students individual support, mentorship, and direct employment opportunities.
The most critical feedback from these interviews most frequently involves:
A) missing knowledge of advanced data structures and algorithm concepts,
B) lack of experience with live technical interviews, or, most importantly,
C) little programming experience outside of regular coursework.
Program Overview & How To Apply
What is ODxOS?
This primary goal of the Open Doors by Open Source (ODxOS) program is to prepare Black computing graduates for competitive software development positions.
Program participants will engage in new socially relevant open source software development, mock interviews, networking with Black computing professionals, open-source software project contributions, and advanced computing instruction in data structures and algorithms. Participants of the program will team up to design and develop socially relevant software development projects that will be easy to understand by the program participants and interviewers at the end of the program. In addition to the software development, participants will learn advanced programming concepts and gain insights into approaches to excel during the technical interview hiring process.
Timeline & Stipends

Our inaugural all-virtual, ten-week program ran from June 7th, 2021 to August 13th, 2021.
Participating students also received a stipend of $3,000 to be distributed over the 10-week period for completing preset milestones.
Who can apply?
Those seeking employment in software development roles at the conclusion of the program.

Must have a computer science degree or related experience.

Preference will be given to those who graduated

within 18 months

of the start of the program.

Rising seniors will be considered.

 
Participants in the program must agree to:
Attend all days and sessions
Participate in mock interviews throughout the program
Pursue an entry-level software development position at the end of the program
Complete all program evaluation
Engage with top tech companies from across the country
What to Expect: Program Overview
Program participants will learn about advanced computing concepts, open-source software development, software engineering methodology from a mix of live virtual lectures and asynchronous content. These skills will be applied in real open-source software development projects that can be shared with potential employers. Participants will have access to live tutors to provide technical assistance. Invited guests will engage participants on technical topics as well as other topics such as technical interviewing, salary negotiations, resume preparation, and other skills important to acquiring and thriving in a software developer role. 
 …so now that you are informed.  Are you ready to Open Doors x Open Source?
Acknowledgements
"The Open Doors by Open Source (ODxOS) program is supported by the Alfred P. Sloan Foundation."
Using Open Source Software Development to boost Black tech talent.